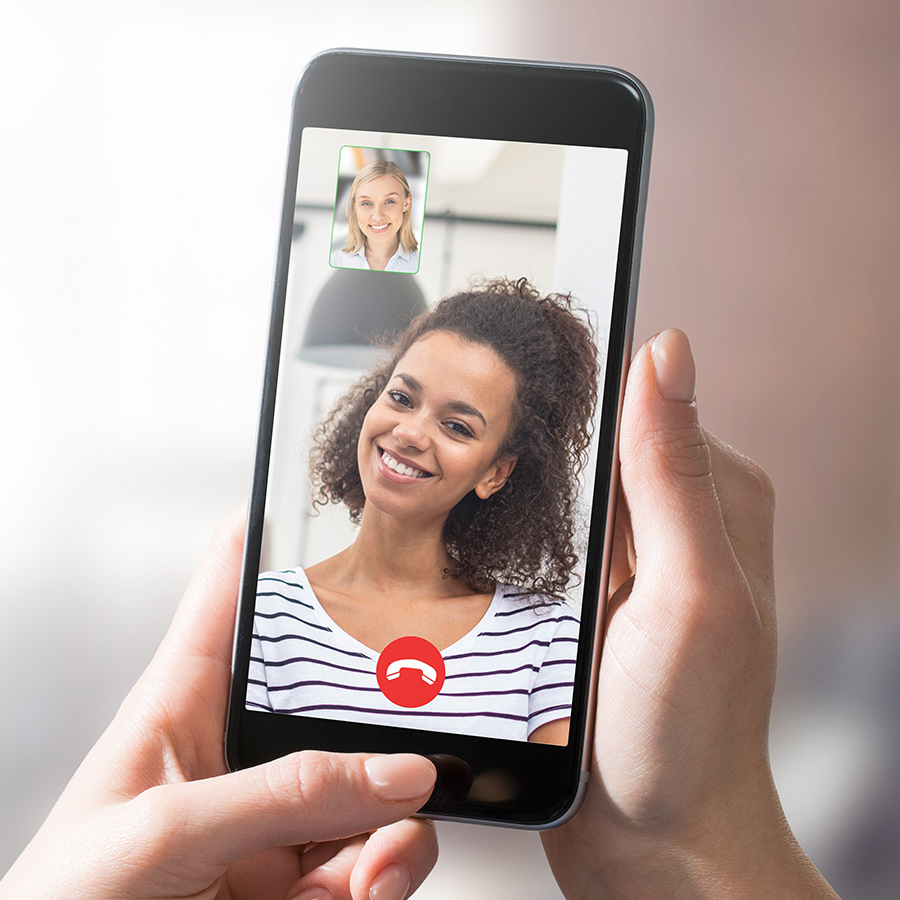 Get your smile reviewed without leaving your home!
If you're thinking about taking the first steps to improving your smile but are not quite ready to visit our dental practice, then we're excited to let you know that know about our FREE virtual consultations.
Get all the treatment information you need from one of our specialists, but right from the comfort of your own home.
Our FREE virtual consultation
We have put processes in place to ensure our patients are treated in a safe environment at our dental practice. We understand however, that sometimes you may prefer an initial online consultation, and we'll happily arrange that for you.
This is the perfect way to discuss any concerns; get all your questions answered from the comfort of your own home.
Fill out the form below and we'll get back to you about which treatment is right for you.
Please note: this option is only for smile consultations, and not for any dental emergencies.
3 easy steps to get started
Step 1
Fill out our form
Fill out our online form and upload some recent photos of your teeth and smile
Step 2
We review the form
We'll review your information and photos, and create a personalised treatment plan for you
Step 3
We'll meet virtually
We will set up a meeting with you online to discuss the treatment plan and answer any questions
Our practices are open & COVID-19 safe. Book an appointment to visit us.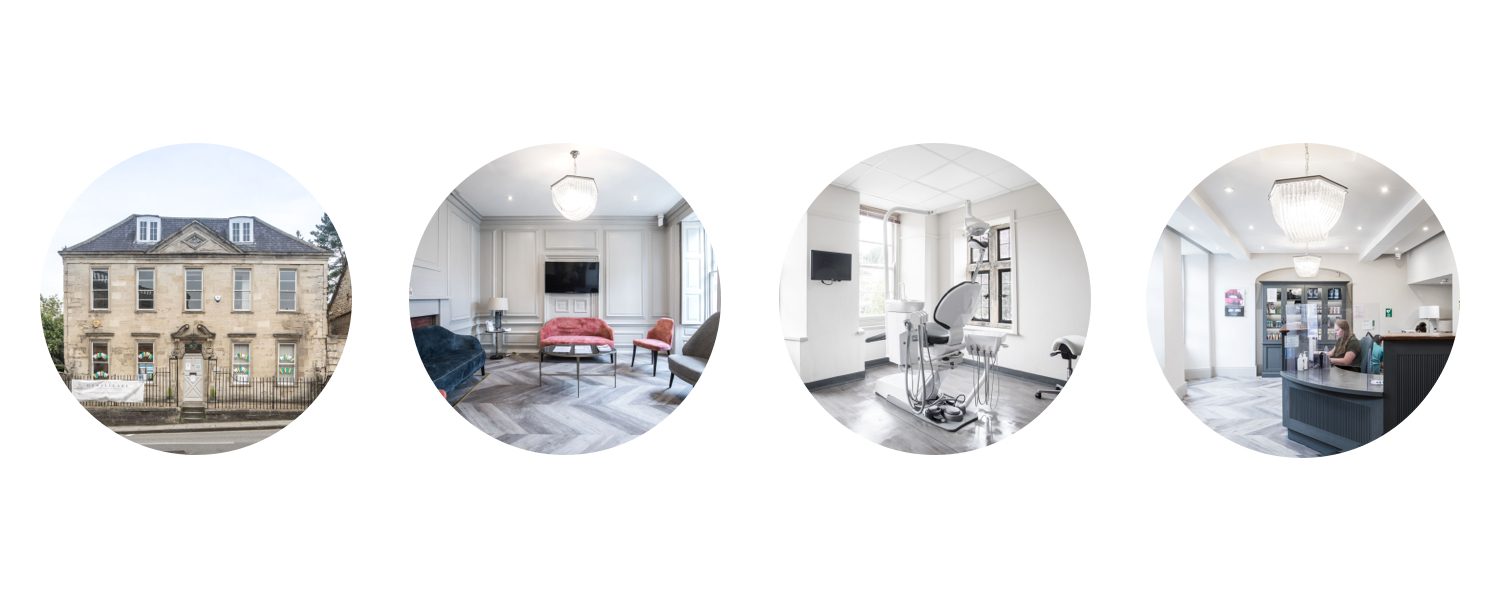 Book your FREE virtual consultation
Our patient reviews on Google
Harman did an excellent job - very professional and with minimal fuss.
Attended today for dental work excellent fantastic friendly staff well done all
Dr Harman Dhillon just did an extraction for me. The guy is a total pro. Put me completely at ease, no pain, no drama. He's calm, keeps you

informed of what's happening, his bedside manner is spot on. This could not have gone any better. You're in totally safe hands with him.

read more
Very polite reception staff, Lady's doing teeth very nice and friendly A+ keep up the great work
Raj and Vanessa were so efficient at cleaning my teeth. Very friendly and professional, would highly recommend.
I lost a filling the day before we were due to fly out on holiday. When I called, I spoke to Christine on reception.When I explained the

situation, she went to great lengths to get me an emergency visit.Bushra, the dentist who was there, agreed to squeeze me in between two appointments.They were both so very kind and helpful and enabled us to go on holiday without the worry of having to visit a dentist abroad.I cannot thank them enough.Ps. I have had to use my husbands phone to post this as I don't have a Google account.Kind regardsSue Pack

read more
Today I had an extraction and I admit myself I have a fear of dentists.This goes back to when I was a teenager and my dentist used to take

out my teeth for the sake of it!! He was jailed for this but my fear started then.I'm so happy I have Harmen as my dentist and for the first time in my life I can now trust a dentist.Sadly I have lost a lot of my teeth now and maybe il think about having implants done with Harmen.But he is a credit to your company. Every visit he relaxes me and reassures me.Thank you Harmen. Your an angel!!Brenda Gunner

read more
My dentist is very friendly and warm he puts me at ease being a little nervous he also gives me advice something I haven't had from my

other dentists from different places!I don't know his name but he has dark hair and in the first room on left.

read more
Nice reception area ,very pleasant staff . Harman such a good dentist.
I came to see Harman Dhillon on the 5th May for a tooth extraction which turned out to be horrendous, 45 mins in the chair! Harman was so

lovely and supportive. I had to go back this morning as have been quite unwell over the weekend and I'd just like to say thank you to Kayleigh, the receptionist who was so caring when she returned my call this morning and got me an appointment with no problems. I couldn't fault Dental care Hook in any way. Thank you

read more
I had a tooth extraction which had been painful.My dentist Dr. Harmen Dhillon is so kind and caring, without doubt the best dentist I have

experienced.A credit to the Surgery.Thankyou!

read more
I took my son here for his first dental appointment and the dentist we saw was brilliant. She went out of her way to make him feel

comfortable, and have a bit of fun, and he is looking forward to his next check-up!

read more
As always my dental appointment was met on time and well managed from start to finish.I have seen many, possibly too many, dentists in my

lifetime. Dental Care Hook has, to date, been by far the best I've encountered. The young gentleman that has just installed a crown for me is by far and away the most amazing and professional that I have ever been treated by. Both the dentist and his dental assistant have always been there for me despite my "gagging" and being a problem patient.Thank you to everyone for your brilliant service.

read more
Sim is the best dentist I've ever had. She is so gentle and explains everything she is doing all throughout. The receptionist was also

very friendly. Great experience. Thank you.

read more
Dr Dude Bal He is amazing Dr, I am very satisfied with the results.Thank youRita k
This week I discovered the incredible dentist Bushra. I was a very reluctant patient and I am very clever at thinking up reasons to not

visit a dentist, but I am delighted to say that has changed after my visit this week and meeting Bushra. She is exceptional. Kind, with a great sense of humour, she puts you at ease immediately and is really interested in her patients as people. She listens to concerns and talks you through what she advises and whether you are happy with that. Everything is taken at your pace, and the experience was really good. I have already been back and started my treatment, which has all been pain free and seamless. I am completely confident in what she is doing and as far as I am concerned she can just take my teeth and just look after them for me from now on:) She was assisted by Tasnia who is also so friendly and helpful. They make an exceptional team and I am so glad I have found them. I'm looking forward to seeing them again for my next appointment!

read more
Massive thank you to Berinsfield, dentist reception and nurses are all wonderful, always smiling and always welcoming, very busy but always

happy.

read more
Just seen the hygienist Francesca and can say she is very professional and probably one of the best hygienists ever
I hate going to the dentist at the best of times! So I had pain niggling pain and felt that dooming dread of knowing I had to call and wait

a dogs age to be seen but I was so surprised by the efficiency of the receptionist Diane (my fellow South African!) I was in same day! Same day!!! I arrived and to my suppose the practice has been renovated, i couldn't believe I was actually in an NHS dental practice I joked to Diane that are you sure I'm not a private patient! Before I knew it I was seen by Dr Kohli, and I was offered treatment there and then! Still in disbelief cause I'm not used to this instance service, the. I had to think about it do I or don't I want treatment now so I said yes totally scared of the looming pain…! DIDNT FEEL A THING! So I felt compelled to write this cause most people I talk to complain about getting seen by the dentist and I thought this experiment had to be written about, I was sitting in the waiting room and the manager came in with a load of Costa coffees me and another patient were in the waiting room and she said hello to us both and asked us how we felt about our experience, we both said we are very happy and she said it's Costa Friday I like to get my team a Costa on a Friday as a thank you for their continued efforts, I'd love to have a manager like that, she said her name was Mel I didnt get her full name. I've been coming to this practice for years and this time I noticed a total change in the right direction! Thank you for your faultless service VERY IMPRESSED

read more
Went to see hygienist this morning she was very good and made me feel at ease from the start. Highly reccomendedKeith Jones
Had excellent service from Elaine the hygienist and her assistant Viola. Thank you both. 🙂👍
Excellent & fast service very good staff and doctors
Just saw Doctor Bushra, a lovely lady who has looked after me and my wife so well. I highly recommend that anyone who is nervous of the

dentist ( having grown up in the 60s/70s - you know what we went through) see her!Many thanks

read more
1st class treatment again.
Lovely little practice … relaxed and friendly staff … I've seen the same dentist for few years and she is great and when I've had

to see a different one they have been friendly and great too… easy 5 stars

read more
As a 'nervous' patient, I can definitely recommend Dentalcare, Hook. They are gentle and understanding.Many thanks - and keep up the good

work!

read more
Had a great experience at Dentalcare Pangbourne today. It was my 3 year old daughter's first dental exam, Reception team was very

professional and helpful.Special thanks to the lovely dentist Jenny and her nurse Tasnia for looking after us.

read more
I found Mr Bhavek Patel totally professional and an extremely helpful dentist.I broke my front tooth very badly and chipped another one in

a slight accident.I thought my front tooth may be unrepairable but Bhavek did a superb job and explained everything what he was going to do, so professionally and and did an amazing job, so nice to be able to smile again.The staff at the practice were very helpful and I would certainly recommend this practice and especially Mr Bhavek Patel.

read more
Outstanding care from Dr Sevilla, her assistants and the reception team. I have a phobia of Dentists and I was exceptionally anxious when I

arrived last week for a 1.5 hour appointment for a crown replacement. Dr Sevilla took my worries on board and the care, attention and understanding shown really helped to make the time in the chair manageable.

read more
I just had an appointment with Dr Bhavek. His knowledge was far behind what i expect from a dentist.He noticed small acid deposit on my

teeth and asked me about acid reflux and even suggested taking something for it.Infact i was debating taking Omperozole with my GP. As a lung transplant patient, this appointment with Dr Bhavek has properly saved my a week in hospital.Thank you Dr Bhavek. And thanks to the Village Dential Surgery for having an outstanding Doctor.

read more
Amazing visit. As always. Extremely professional and lovely people who put you at your ease. Marcia, reception, truly went above and beyond

to help me arrange an appointment. Cannot thank her enough.

read more
I am giving 5 stars to Dr Bilal Aslam for fixing a chip on my 5 year old son's front teeth.I thought it was going to be impossible, but he

did have a go and thanks to his patience and steady hand he managed to cover it..Once again, thank you.

read more
Best Practice I have ever attended and without doubt the best dentist I have ever had in Sim, who not only does a fantastic job of putting

patients at ease (i'm usually a nervous wreck which has changed massively) but also provides amazing communication into both the plan for me moving forward.. and also giving clear updates as to what is happening when you are in the chair. I couldn't ask for more from a dentist.I used to be so nervous at the dentist I would panic over check ups, now I must say, I kind of look forward to it!Side note for the receptionists who are both lovely and accommodating in terms of appointment booking, and always greeted with a smile and enthusiasm, great job by everyone there, keep being awesome!

read more
Bushra and Tasnia… the dynamic duo! What a team!Initially I had my first appointment for a broken tooth 9 months ago.Never been a fan

of the dentist so always put off work. Thanks to the fantastic approach of the team I have now had more work done than originally planned and completed my final appointment last week and now have a smile to be proud of!I never thought I'd say this……. an enjoyable experience and I'll miss my trips to Dentalcare Pangbourne and I'm already looking forward to my 6 month checkup!Thank you ladies!

read more
Bushra always takes amazing care, she's professional and very empathetic with her patients.
On Friday, 28 May, I attended the practice for an appointment. The appointment was to tend to a chipped front tooth. Turns out my

appointment was actually the previous day (Thursday, 27 May).As the receptionist was explaining that there were no other appointments available for some time, Keshana Kuruparan, who was doing administrative tasks at the time, overheard our conversation. Dr Kuruparan offered to see me there and then. Her generosity made a world of difference to me: I'd walked with a chipped front tooth for a week and dreaded having to do it for longer. What is more, Dr Kuruparan repaired it to a very high standard and offered advice to prevent further damage.I just wanted to thank Dr Kuruparan for a very pleasant experience and for helping me that Friday when she could so easily have attended to her other tasks instead.

read more
I had a lovely experience visiting Dentalcare Langley with Dr Keshana. She made what is normally a daunting visit, one that was very

pleasant. She was very friendly and made me feel at ease. She is a true professional!

read more
I wish I could provide Bhavik Patel more than 5 stars. I am just so impressed that he takes the time to know his patients. Every time I

visit which is every year or so he always remembers the last conversation had. His service is impeccable and he makes a great team with Dorota who equally is brilliant. My daughter is always happy to go and takes the advice provided quite seriously. The work on our teeth is always amazing. Just exceptional!

read more
Very happy with the dental work and service provided by Dr Keshana.
Great practice that offers an honest service. Well done.
Just wanted to give praise to the staff all very professional and I was in and out pain free . My dentist made me feel relaxed and helped

ease the nerves ! Thank you

read more
Both my daughter and I are registered here. The staff are lovely and my daughter loves going to the dentist. Can't rate them enough 🙂
For a dentist in a small village I would say it's one of the best around in Oxfordshire, receptionist Nicola is the most caring and

knowledgable lady I've ever met, dentist are very understanding with nervous patients like myself... glad I'm getting the help I need here and actually happy to go back in the near future to have more work done to my teeth.. 10/10

read more
Very friendly and efficient welcome and sign in. Dentist and nurse were both friendly and very reassuring.Would highly recommend.
Friendly and skilful service, I'm very happy with the treatment I received
Very impressed took time for me I feel listened to and cared for thank you 🙏
Excellent service as always, polite receptionists, understanding Dentists ans a painless extraction, thank you. Highly recommended.
Had ortho treatment with C Gowes. First class service, excellent results. He and his nurse are friendly and help alleviate your nerves.

Treat you like a friend. Being a very nervous patient with dental anxiety they are soooo supportive. I really couldn't leave anything but positive feedback. They remember the small things you have told them so you feel like they really care, understand and want the best for you. Take their time to ensure you understand everything fully too.

read more
Excellent service as always highly reccommend and Emily is very good as always
After a really bad experience with NHS dentist especially during the first lockdown , I couldn't take the pain anymore and booked emergency

appointment with Bushra. Best decision I have ever made. The service provided was very professional , caring and pain free for the first time in my life ! I am very thankful.

read more
Most welcoming and charming staff and brilliant professionals.
I am an extremely nervous patient and today was my first visit. I saw Emily Pate and she was amazing, totally put me at ease 🙂
Very professional, considerate and caring - to be recommended.Please note that Car Parking may be both tedious and difficult.
First class service could not wish for anything better. For those that are looking for a top notch professional dental surgery, these are

the people you need to contact.

read more
Great local dentists, been coming here, along with my family, for last 8 years or so. Good selection of treatments and very structured in

terms of reminders for regular check-ups and hygiene appointments, Sabine (our dentist) is brilliant and very good with the kids

read more
I'm very nervous of the dentist but Emily & the team are very welcoming & put me at ease straight away. Would highly recommend these guys
Genuinely brilliant care from the team at Berinsfield. Cannot fault it at all. Very Covid secure and very professional service.
Very professional and calm practice . Been with the practice only a couple of years and have found all the staff very friendly and helpful.

Recently had to have a tooth out and it was a very gentle process. Thank you Bushra .

read more
C19 security was good.I was treated with extra care as I had a trapped nerve in my neck.Would recommend to all.
Excellent practice and the dentist was brilliant with my two young children. She was very friendly and made it fun for them.
Chose this dentist based on previous good reviews and I am pleased with my choice. Clear communication about the current wait time, easily

email appointment confirmations and reminders, good COVID-19 procedures, and friendly staff all round. Only thing could even slightly note as a negative was my appointment wasn't exactly on time, but it was less than 10 minutes behind which is better than most medical appointments and can understand things don't always fit to appointments!

read more
A good dental practice with good dentists.
Dentalcare Berinsfield is a great practice. Always willing to help wherever they can. All the staff are friendly and greet you with a

smile even when they have their masks on.

read more
Very friendly and professional service, signed up online and was able to get an appointment a few days later. Was a little nervous but team

were excellent. Thank you

read more
Bobby, my Dentist is brilliant. Very kind, very patient and always has time to explain things and give advice. Highly recommend Dentalcsre

Hook.

read more
Very friendly and welcoming staff. Take the time to explain what is needed and the options available. They put you at ease. Would

recommend them.Covid safety measures are in place and very clean

read more
Wonderful patient treatment and high skills, I am so grateful for sorting my pain before Christmas. Thank you.
From start to finish, Dentalcare Berinsfield consistently delivers a great service and excellent care.
Excellent dental practice. Friendly efficient staff and wonderful treatment.
Really helpful and efficient would like to thank Wendy for sorting everything out for me
Terrific pain in my tooth called in they arranged and immediate appointment a lovely nurse from Tibet and lady dentist from Russia so

kind, re-assuring and attentive. I love how the Russian spoke excellent English especially when she rolled her "rrrr". New appointment made for treatment

read more
The dental hygienist was amazing, excellent covid precautions, no pain or discomfort at all, my teeth feel amazing. we ran through brush

and floss methods too, you think you're doing things right but you can always be reminded and do better. Would totally recommend.

read more
Such pleasant staff and great service. Dentist was so kind and gave out genuine compliments that really brightened my day! I'll look

forward to going back again in 12 months

read more
Yesterday I attended my long overdue ,(COVID-19 delay), appointment to have a huge old amalgam filling in the upper back of my mouth

drilled out - hardly any tooth remaining! Then prepared for a crown and the temporary one fitted. So after having the work done I fully expected a lot pain in my jaw and gum today! But absolutely nothing. I am very impressed because usually my jaw at least feels as if it's been stretched over my ear!Work carried out by Mr Christian Gauws.

read more
Just spoke to a really lovely lady on the phone she was so helpful.
First class treatment from the Receptionist through to the Dentist. I would highly recommend using this practice
Great practice, always very professional, calm, and quick.
Dr. Ioana Burlacu is the best dentist I have ever been treated by. I would definitely recommend going to her.
The receptionists are very friendly and helpful. The dentist was also very friendly, gentle and professional and discussed my treatment

options fully. I highly recommend this Practice.

read more
A very good service from my local dentist.
Ioana has done amazing work, she is very dedicated and genuine, i would definitely recommend her.
I was in deperate need of an extraction due to pain which started in lockdown and Dr. Ioana convinced me to have a root canal treatment to

save the tooth. I can finally bite and sleep without taking painkillers. She is the nicest dentist in the world. She is kind, caring and has provided great information and care for me. The receptionist was very friendly. The nurses Aga and Iona were also wonderful and I wish you all a beautiful career.

read more
Dr. Ioana was amazing!! I cannot praise her enough. She was so kind and caring. I can honestly say that I think she was the best dentist I

have ever seen, and I would highly recommend her. I can't thank her enough !

read more
Excellent service. Professional and knowledgeable dentist. Highly recommend!
I had some fillings done by Ioana. She is genuine, professional and did a great job. I have never had a dentist who takes so much care

over my teeth. Outstanding!

read more
I have always had great confidence with Langley dental care, great service, friendly staff and a caring attitude.
Everyone is so helpful, friendly and efficient. Have sorted out my teeth since Covid efficiently, quickly and well. Many thanks everyone.
I've been well looked after at Dentalcare Hook for years - friendly reception staff, expert dentists, a full range of service and now a

very well organised Covid-secure set-up. Highly recommended.

read more
Lovely atmosphere, great customer service and nice staff! My dentist (Dr Nick Squirrel)was very attentive and his assistant was brilliant

as well!I am not afraid to go to the dentist anymore.Thank you Dentalcare Hook:)

read more
Really happy great service
Very nice freindly people
From the moment you walk in to the time you leave the customer service in all departments does not get better than this.Dr Bushra and her

team are just top draw.

read more
Great first visit, staff are friendly and talk you through everything, happy I chose this practice.
This is an excellent Dentist. Professional, accommodating and helpful. As well as their excellent service, they are very good at putting

patients at ease. Today, we used Dental Hygenist services and this was superb - their current hygenist is excellent.

read more
Very professional friendly staff.
Lovely Staff very friendly and supportive especially if you are a nervous patient , not judgemental just provide great treatment
I have been very happy with the dental care and service provided over the last few years. Special mention to Marina Sevilla and Bushra

Mushtaq for their care and attention.

read more
I am very satisfied with my last visit at Dr. Kristen, who quickly cured my teeth. I was very stressed, but thanks to the him and his

assistant Kashia all of it went away. I'd recommend this clinic to everyone.

read more
Spot on. Can't ask for anything more from them during Covid -19. Phone advice available at all times. Called me back within around 10

minutes and dealt with me promptly, politely and with care

read more
Excellent service, quick and efficient. Would recommend for everyone.
All 4 of us are incredibly impressed with Sahil - he is the nicest dentist we have ever been to (we are quite new to Dentalcare - only our

second visit to the practice today)! He has a very gentle 'bedside manner', really listens to his patients and is clearly very knowledgeable we are so glad that we have finally found the perfect dentist. The reception team are smiley and helpful too.

read more
Over the past few weeks I've been seeing James Lee who is a very pleasant young man and made me feel at ease right from the start. He has

kept me informed at every stage of my treatment and exudes both competence and skill. Since seeing James I have felt more relaxed and have not experienced the usual anxiety I associate with a visit to the dentist. I do hope that he will be a permanent member of the team as I am sure he would be a great asset to the NHS.

read more
Brilliant experience today, my dentist Sim was very polite and efficient. Saved my teeth rather than just pulling them out. Best dentist

experience I've had nothing bad to say.The receptionist was lovely as well but didn't get her name.Thanks

read more
Since lockdown I have had to have quite a few emergency appointments and I am so impressed how dentalcare pangbourne are taking your

temperature and washing your hands etc before you come in the dentist building that I feel very safe going to the dentist well done guys keep it up thank you Mrs Elizabeth Syeward

read more
I have had some treatment done with James Lee and he made me feel really at ease and explained lots of options to me ! I will def stick

with James in futureCaroline Arkle

read more
Very patient doctor with my English issues, Dr. James and his colleagues Nataliya are very nice people. Happy they tried best help me with

patience. Explained me all stuff good and clear. I will send my friends here for good dentist.

read more
Today i had a tooth extracted and being a very nervous person and not liking dentist's at all, Dr James put me well at ease. I never felt

no pain at all. I would definitely highly recommend Dr James as a candidate for the NHS Dentist Service. Thank you.

read more
Dr Lee has really provided me with an experience I will never forget. I am a very anxious patient and this man really put me to ease and I

didn't even realise the time that went by. Highly recommended!

read more
I went for a checkup and a look at a couple of chipped teeth. From booking the appointment to being seen and leaving the practice was

painless (literally as well).Thank you for your help, kindness and attention.

read more
Just been to see James the dentist. He was great made me feel very comfortable and much less nervous than usual. I hope he stays as very

reassuring and Natalia his assistant was most pleasant especially as she had to keep running up the corridor with X-ray films. Would be very happy to see them again.

read more
Can't fault anything. Great Practice, Covid19 things in place that made a recent visit quick and easy. The staff are always chatty and

happy. If any treatments are needed it's always explained in details that are easy to understand. I've never had to wait more than a week for a appointment. Would Highly recommend.

read more
I'm really nervous at the dentist and I'm really nervous with new dentists. Dr. James was amazing he really made me feel at ease and

explained everything I needed. I now feel comfortable that I have a dentist that I can trust.

read more
Had the in house appointment after the phone consultation, their adherence to the COVID safety rules was exemplary. Felt very safe and

well looked after. The dentist I saw examples everything in detail and talked me through the x-ray he took and the prognosis of this and the treatment that was required. Got to have a tooth out!!! Overall very happy with everything

read more
Excellent staff , from reception to technicians.Clean, friendly environment
I am so nervous whenever I have to go to the dentist however from beginning to end of the appointment I was made to feel so so at ease and

staff and dentist all so friendly . Highly recommend this dentist for any nervous patients

read more
Super friendly and efficient staff, from receptionist to dentist. Covid 19 measures in place made it feel very safe.
Reception staff are lovely and always welcoming, my least favourite place to be but the dentist that done my extraction was amazing!
The second time I have had a tooth removed at this dentist and they make an unpleasant experience so much better than it should be. Super

friendly and personable approach. Communicate really well and just generally put you at ease. Maybe I have just had bad experiences in the past but this dentist is by far the best I have ever visited.

read more
Best dental practice by far. Warm and friendly staff.
I am so grateful for the care I've received during these tough few months! Just before lockdown hit, I was referred for wisdom teeth

removal but with the hospital shut I've been waiting a while for this to come through.. during this time I've had a few issues and each and every time the team here couldn't do enough to try and relieve my pain and make me comfortable until the hospital can see me! I used to be terrified of coming to the dentist but thanks to these guys this has changed entirely. The reception team, the nurses, the dentist are all amazing and so friendly! During the treatment the dentist was conscious of my anxiety and comfort and took his time, was so gentle and really looked after me, and his right hand woman Jacky has always been there with the jokes and chit chat to break my nerves! The amount of times I've had to call and every time without fail I've been greeted with a lovely bubbly receptionist (I am sure I've spoke to them all by now) who listened and cared and couldn't do enough to help even when I was sobbing down the phone at one point barely making any sense! The patience, compassion, empathy, professionalism and consistency shown throughout here is incredible!Thank you for changing my views of dentists and for continuing to take care of me the best you can during such unprecedented times! Your hard work has truly been appreciated, thank you!

read more
reception staff amazing , friendly and very helpful every visit . My Dentist Emily is very friendly and makes you feel at ease. Dental work

is of high standards and the dentist talks to at every stage so you know what's happening . Would recommend

read more
I was treated by Dr Bushra Mustaq and her nurse colleague. They worked well together, and they were pleasant, very skillful, quick, and

gentle. Dr Bushra kept me engaged and informed as to what she was seeing, thinking, doing, and intending. Simply excellent.In the time of Covid-19, I observed that the precautions of the surgery and the dentists were meticulous, and I felt safe.

read more
Friendly and professional staff, taking lots of precautions (re covid) now they're open
Great service by Mr Gill and all the team at Dentalcare Pangbourne for my appointment on Monday 15th June 2020. This was arranged at short

notice. Covid-19 precautions all in place - everything was very well organised and expertly executed by all involved. Very slick and seamless operation - from entry to exit. Such great well planned service was very much appreciated by me.

read more
Amazing receptionist, Wendy, lovely lady who helped us very much and very friendly! Goes the extra mile!I really recommend Dental care

Hook especially if you need genuine and helpful care!Someone give Wendy a raise! ❣️

read more
Just wanted to say how great my last two experiences have been. Great service from Reception to the Dentist. I saw Prem for the first

time a couple of months ago for a check up and was very impressed. Today i saw him for an emergency appointment as a significant filling had fallen out. Took it in his stride and was completed quickly and efficiently. Such a nice guy as well.

read more
As a new NHS patient with this practice I found the welcome friendly and efficient and the dentist caring and professional.
Our Dentist Emily is really good with my girls and makes visiting the dentist stress free. Couldn't recommend the whole practice highly

enough.

read more
The staff and dentists have been great over the years I've been treated.
Been using the practice for years, the staff are brilliant, friendly, helpful and a good laugh at reception. New practise Dentists have

arrived in recent years caring and attentive first time in my life I enjoy going to the dentist

read more
Incredibly high professional standards and skills of Dr. Anna Angelova.I struggled for years with a very complicated situation with my

upper teeth. Some of them were decaying and giving me continuous gum infections; the incisors were so wobbly that I could not even bite an apple or a piece of bread; the canines have grown completely the wrong way and other teeth were even milk ones! These issues not only caused me lots of discomfort while eating, but they also affected my self confidence in interacting with people due to the poor aesthetics of my denture.I consulted various dentists and orthodontists, in the UK as well as abroad, but none of them was able to provide an overall solution to my problems, often saying that my teeth problems were very complicated. I felt quite upset about my situation until, through a common friend, I heard about Anna and book a visit with her. After an accurate analysis of the situation Anna immediately identified the right steps to provide a solution to these longstanding problems and in less than 3 months, using advanced dentistry techniques and outstanding expertise, she resolved all my teeth problems! She succeeded where anyone else failed or not even dared to try!I can confidently say that Anna is the best and most professional dentist / orthodontist I have ever met and I am recommending her care to all my friends and family.Thank you Anna!

read more
Excellent surgery well run with very efficient receptionists. My dentist Prem provides excellent communication as does Anna the hygienist

who is also very detailed.

read more
Bushra is a knowledgable, professional dentist who always ensures you leave informed and confident. She is very personable and makes the

usually unpleasant experience of visiting the dentist a pleasure.

read more
Turned a delayed (over 30mins) hygienist appointment into a very satisfied customer when my dentist (Bushra) stepped up and took on the

appointment herself! With a smile and some great customer service that turned my frustration into a 5 star. Good work by the team at Pangbourne dental care, but please please don't let the excessive delay go unanswered!

read more
I had lapsed going to the Dentist and was glad to go back. Bushra is very professional, clear in her explanations and I have every

confidence in her abilities. The two receptionists, which I am sorry I don't know their names, were very friendly and approachable. I will be back!

read more
Having a tooth removed can be quite daunting however the treatment, explanation and removal were all excellent. Didn't feel a thing. Many

thanks. See you in 6 months 👌👍Derek

read more
I recently became a patient at this practise and as a "fearer" of dentist i can not recommend the staff here highly enough ..from

receptionist to the dentist i couldn't have felt more relaxed. Everyone was so polite and informative and i've booked back in for regular check ups. Thank you very much to all staff

read more
Just visited the hygienist yesterday morning 16.1.20. Best hygienist I've ever had.
Lovely staff, up to date reminders of appointments, good service
Lovely place, Friendly team
Lovely service, friendly and engaging dentists with great humour who speak my native language of English : )Would definitely recommend

this dentist if you want a seamless and comfortable experience : )

read more
Lovely dentists and staffFelt very comfortable with treatment and would highly recommend
Lovely friendly admin staff - good dentists who put patients with phobias and fears at ease.
My anxiety 5 yr old son afraid of dentist. I personally terrified with dentist but, after meeting 4 dentists at this practice, I have so

much confidence and my son sat on the chair on his own too!!!😲 Thanks to Chris, Mariana, Aleena and Vijay. And also the Practice Manager Nicky and her team for their warm and friendly welcome to the practice.

read more
Ali is amazing soft and gentle 🤗😊
Always hated going to the dentist however my dentist and hygienist here are brilliant very friendly and gentle , Sim, Natalyia and Tags

especially. Thank you

read more
Best dentist I've been to in years, they are very helpful and wont leave you in pain.
I am extremely happy with Natalia the new dentist and her nurse. Nothing but a good experience with this practice. All staff are very

polite and professional. Definitely recommend.

read more
Dr Bushra Mushtaq has been fixing the mess in mouth over the last few months. I hated going to the dentist and put off going for so long.

The damage was so severe I thought i would always be trying to cover my mouth when talking.The finished result to my front teeth is amazing and way beyond my expectation.Lovely friendly dentist who talked me through all the costs and various options available. And never seemed judgemental regarding how I let my teeth fall into such a state.Highly recommended.

read more
Wonderful dentist, I had a tooth extraction on the 30th july and was absolutely terrified, both the dentist and her assistant made me

feel at easy and after the initial injection to numb the kind dentist started to pull the tooth , I thought she was struggling but within minutes the tooth was out and I did not feel anything whilst she was doing it, I would highly reccomend this dentist 100% thank you

read more
I have been with this practise a few years and have nothing but great service from all the staff
Right from reception to treatment I have had a very successful experience having a new crown fitted. Lovely people and happy with using

this practice regularly.

read more
This is a really great practice! Patricia and Marina are both very skilful and knowledgeable practitioners. Reception is always most

welcoming and efficient. The text reminders are particularly useful. Thank you!

read more
The reception staff were very friendly and helpful. All in all I have had a positive experience here.
i am a new patient to this surgery and what can i say from completing my registration to undertaking dental surgery it has been a smooth,

stress free and efficient process i cannot fault this place one bit!! excellent surgery, reception ladies extremely helpful and efficient. my personal dentist kuldeep made me feel at ease i'm extremely nervous with dentist she gave injection to numb my mouth and i didn't feel a scratch!!! completed a filling that was long overdue due to the incompetence of my previous dental surgery (gentle dental), the receptionist (sue)would send me wrong appointment texts. anyway kuldeep done a filling at the back tooth which was hurting for months i can hardly see the filling!! great work.Thankyou again kuldeep she recommendedhygienist emily who done an incredible job on my teeth and given me somegreat advise on maintaining them and booked me in for 4 months. Thankyou to the team at pangbourne dental i can now enjoy a painfree xmas!!

read more
Excellent service at this practice. I have always been nervous of dentists, but today was the first time I had treatment without an

injection, and that is due to the good services of Gerard Madden and his assistant making me feel at ease. Great service.

read more
Great dentist, I can't fault Marina who makes my daughter feel so at ease when we visit. I felt the need to write this review after reading

another review leaving an untrue representation of the receptionist 'Julie'. 'Julie' is nothing but polite, friendly and possibly the greatest asset to the surgery front of house. It would be a shame for 'Julie' to be targeted and tarnished for someone being unreasonable, I've spoken to several people who would agree that her customer service has only improved the reception there.

read more
Lovely practice, the staff are very friendly and helpful. I would highly recommend!
Brilliant service on every visit. Recently called as my daughter had been in an accident at school and was given an emergency appointment

within 2 hours. All staff are very helpful and friendly.

read more
Today I had a tooth removed by Jay. He knew how nervous I was and put me at ease right from the start. He explained what he was doing all

the way through and i didn't feel anything!! Very impressed and would recommend him to nervous patients. Thank you for making it a much better experience than i have had before.

read more
Had my first appointment here today and am relieved to say, so far so good. Very relaxed environment, Chris my Dentist and his assisting

nurse Hayley, made me feel very relaxed and at ease. Best dental duo I've seen so far. They are the Hall and Oates of Dentistry. Really glad I decided to switch. My previous Dentist made me feel nervous and uncomfortable, like they were completely put out and irritated by my anxiety. Really can't thank Chris and Hayley enough. They went through each step unrushed with me and explained all findings in detail to me. I'm already booked in to get started on the work that needs doing and although I'm nervous, I know they will put me at ease. I have also signed my daughter up with Chris and Hayley as I really do believe they are the best.

read more
Very friendly and helpful staff. Like a lot of people I hate the dentist. I found them very professional and the dentist was extremely

calming and gave me the time. I left feeling like my teeth had properly been checked and less anxiety than I normally feel. I actually left, for the first time in years, feeling like it was money well spent on a check up.

read more
I have been a patient here for many years and can not praise this dental practice highly enough. Reception staff have always been

welcoming, friendly and efficient. Our dentist, Vanessa and her assistant, Georgia are amazing, always taking the time to thoroughly explain what is going to be done. Today I had root canal work and literally didn't feel a thing! Vanessa is fantastic with my children too, very reassuring and gentle. I wouldn't hesitate to recommend the dentist or practice to anyone. Thank you to all at Dental Care Trowbridge! 😊😄

read more
Fantastic Staff, great Receptionists & comprehensive, pain free treatment, highly recommend this Dentist
This was my second appointment, both times they fitted me in quickly, and did a great job. I will be moving to them.
Not every dentist is perfect, but when i needed urgent treatment and never made an appointment there were there for me and sorted things

out without any problems, extremely helpful and friendly staff.

read more
The Dentalcare Group is committed to providing high quality dental care for the local communities offering a range of services. Since 2003 we have invested in over 10 general and orthodontic dental practices.