Having teens or children who are interested in playing competitive games or sports is can be bliss as it keeps them out of trouble. But with this delight comes the struggle of keeping your kids out of injuries. Along with taking care of their bones and skulls and everything, taking care of their teeth is also extremely important especially when it comes to collision or contact sports.
What are Invisalign aligners?
Invisalign aligners are transparent and removable braces used to adjust teeth. This is the best option for any teen especially the ones involved in competitive sports.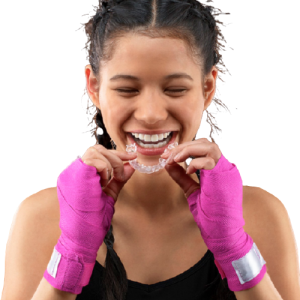 Removable braces prevent huge damage 
The traditional way to align a crooked smile was to use metal braces. These braces involved components like brackets and wires that could be easily damaged with impactive activities such as rugby, mixed martial arts, or even a rogue ball or shuttlecock. Expenses to repair damaged components can build up if your sporty teen has conventional braces.
Invisalign treatment is done by using plastic trays to align teeth over time. Each set is made customised to fit it well on the teeth and gums of the patient. It is done with precision so that they do not jostle out of the place. Invisible braces give your child the liberty to remove them as and when needed.
Prevent injuries
Playing sports with your metal braces on can be hazardous. The wires, bracket pops can cause an oral injury. This risk eliminates when you use Invisalign as they are made with a flexible smooth plastic.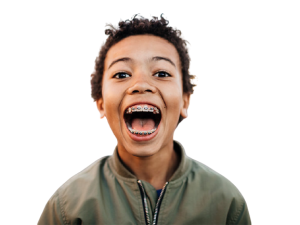 Enhances confidence
No matter how good of a player your child is, having a crooked smile can make them lose confidence, especially when posing with a trophy grinning after a win. Invisalign is the perfect treatment, to alter the position of your child's teeth slowly without impacting your child's life so they can carry on doing what they do best carefree.